Alemental
Talk

0
102,688pages on
this wiki
This article or section is a lore stub. You can help expand it by editing it.

You might want to work with the other users of WoWWiki in expanding it.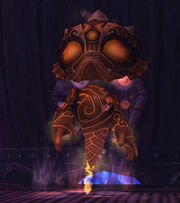 An alemental is a subtype of a water elemental that is made of ale. So far, they can only be encountered in Stormstout Brewery.