Ata'mal Terrace
Talk

0
102,684pages on
this wiki
This article or section is a lore stub. You can help expand it by editing it.

You might want to work with the other users of WoWWiki in expanding it.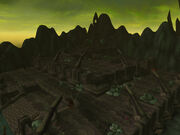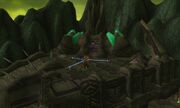 Ata'mal Terrace is the northern of the two sections of the Black Temple that lie outside its massive gates. It is filled with fel orcs and drakonids in service to Illidan Stormrage.
The Ata'mal Terrace is the location of the ata'mal crystal shard known as the Heart of Fury, which is required as part of the Black Temple attunement quest chain.