Band of Vile Aggression
Talk

0
98,518pages on
this wiki
Band of Vile Aggression

Item Level

128

+37 Stamina
Requires Level 70
Equip: Improves resilience rating by 25.
Equip: Increases attack power by 50.
Band of Vile Aggression is an epic ring for Melee DPS Classes. Also it is intended for PVP.
Source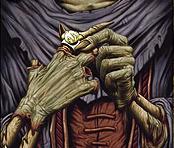 This item drops from Hydross the Unstable in Serpentshrine Cavern.
External links