Guild:Tenacious (Khadgar EU)
Talk

0
99,183pages on
this wiki
This article is a guild information page for Tenacious of Khadgar Europe.

The contents herein are entirely player made and in no way represent official World of Warcraft history or occurrences which are accurate for all realms. The characters and events listed are of an independent nature and applied for roleplaying, fictional, speculative, or opinions from a limited playerbase only. Guild pages must comply with the guild page policy.
| | |
| --- | --- |
| | Tenacious |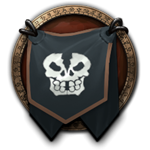 About Tenacious
Edit
Tenacious is a social guild first and foremost, We aim to be a place where friends and family can play together without the strict "raiding guild" rules. We realise that real life comes first whether you have school, work long hours, have small children, or need to work on spouse faction. We are geared towards the more mature, casual player, where rushing to endgame content is NOT the primary focus. All the members of Tenacious consider the guild to be a community of friends from different walks of life, who enjoy each other's company while we kill stuff! We are a guild that supports friendship and fun over the "OMG Gimmie phat lewtz!" approach. We are not hardcore, but a group that tackles everything with a balance of seriousness and silliness.
To fill out an application go to Tenacious
For more information you can contact Jay, Smidsy, Morphs, Tocky, Ali, Woo, Holyshizz or Danspala in game or visit our Facebook group
This guild was originally formed by Jay and a group of family and friends in 2011. Jay who has played as Morphs since vanilla was sick of Alliance. He was also tired of casual guilds that didn't last long or raiding guilds that would not accept as members, his less than hardcore family. He decided we all needed somewhere stable to enjoy playing together, where we knew the guild wouldn't disappear overnight, could raid as much or as little as the members wanted and where the drama llama shouldn't visit too often.
Weekly raid schedule
Edit
Monday, 8:30 PM Server
Thursday, 8:30 PM Server
We try to raid on days other guilds do not.