Guild:Visions of the Past (Darrowmere US)
Talk

0
102,281pages on
this wiki
This article or section is a guild info stub. You can help expand it by editing it.

Please make sure that the article fits the wiki's guild article policies. Empty placeholder articles will be removed.
If an article is not modified to comply with the policy after 30 days, it becomes a candidate for speedy deletion.
Visions of the Past, Present & Future: Alliance Guild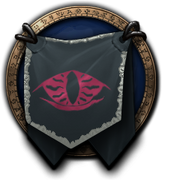 We are a guild who is building to raiding status with high level characters. Yet at the same time we will always seek new members to grow into the higher levels. Optimally we are looking for a core group of 40 to 75 high level players with a larger group of lower levels who will replace the older members do to the natural attrition of the game. To this end we will always seek to mentor and teach the newer members as well as help them at every turn and to assist in their leveling and skill development.