Gyreworm
Talk

0
101,673pages on
this wiki
This article concerns content exclusive to Cataclysm.

This article should only contain officially released content, such as beta and press release content.
This information is subject to change at any time. (Note this tag should only be placed on major Cataclysm articles, until release.)
See WW:DNP for the official policy on posting unreleased content.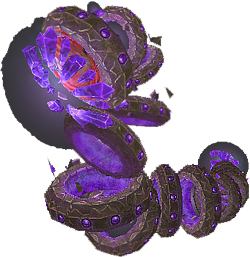 Gyreworms are earth elementals in the shape of a tunneling worm that are native to Deepholm; they have appeared in other places before, however[1]. Their simple purpose is to eat away rock and minerals.
Named
References
Edit