Kairozdormu
Talk

0
101,310pages on
this wiki
"

What if it were possible to shape and mold time as you would a ball of clay? What possibilities await? What new worlds could we create?

- Kairozdormu

"
Kairozdormu[34.5, 53.6] (also known as Kairoz) is a bronze dragon wearing the guise of an elf, located at the Celestial Court on the Timeless Isle. He enlists the aid of players in seeking out the true nature of the Isle and how it travels through time, only to appear at random intervals. His tasks lead players to the Siege of Orgrimmar.
It is later revealed that it is he that assists Garrosh Hellscream in escaping his punishment, enabling him to travel back in time to Draenor to assemble the Iron Horde.
Kairos (καιρός) is an ancient Greek word meaning the right or opportune moment (the supreme moment). The ancient Greeks had two words for time, chronos and kairos. While the former refers to chronological or sequential time, the latter signifies a time lapse, a moment of indeterminate time in which everything happens.
Kairoz is voiced by Michael Bell.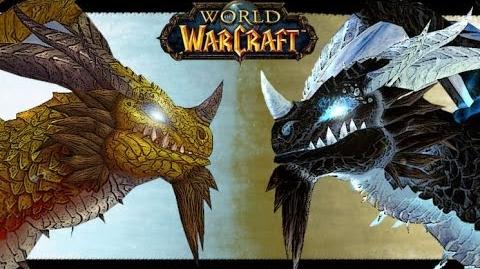 Patch changes
Edit
External links
Edit
Lore

WoW Insider
Know Your Lore: Kairoz and his plans
by Matthew Rossi May 7th 2014 1:00PM