Fandyllic/Warcraft News
Talk

0
98,473pages on
this wiki
Lists for reference
---
---
Actually appears
read more...
February 15, 2012
Opinion: Achievements for WoWWiki
by Raylan13
Achievements are a great way for WoWWiki users to compete in a friendly contest of badge collection, as well as a way to chart individual contributions. Just like achievements in Warcraft, these are for bragging rights, a way to get your name noticed, and a way to collect a large array of badges to display on your personal page.

A leaderboard keeps track of points earned, as well as most recent badges. Badges and ways to earn them are themed according to Warcraft. They can be as simple as making a single edit, making a thousand edits, or making edits to specific types of pages. Achievements can cover editing, blogging, uploading pics, uploading videos, and more.

If folks are interested, a forum thread would be dedicated to ideas about images, names, and badge requirements.

A poll has been set up here for voting. People can leave comments there or here, if they'd like to leave one. It isn't required! More information about achievements can be found here.
---
read more...
December 7, 2011
WoW holiday sale thru Dec 19 at US Blizzard store (Dec 21 at EU store)
by Fandyllic
US
WoW is now dirt cheap at the US Blizzard Store!
$10 Wrath of the Lich King expansion
$20 Cataclysm expansion
That's basically $35 for everything through Cataclysm!
EU
...and now also on sale (but sadly not as good a deal) at the EU Blizzard store!
€24.99 Wrath of the Lich King expansion
€24.99 Cataclysm expansion
Basically €60 for the lot.
External links
---
read more...
November 23, 2011
Official MoP talent calculator revealed
by Raylan13
Blizzard recently unveiled the highly-anticipated talent calculator for their upcoming expansion,

Mists of Pandaria. Below you will find direct links to each of the classes. On the site you will find both talents and abilities for all classes (

 Monk coming soon). This includes the new Guardian/Feral split for

 Druids.

Keep in mind the caveat offered on the site, however:

All specs, spells and talents are not final and may change during the development process.
---
read more...
November 9, 2011
CoverItLive Q&A: Class Design & Balance notes
by Raylan13
Earlier today the Blizzard class designers, along with Community Managers Zarhym and Bashiok, sat down with Warcraft players to reveal some interesting tidbits about upcoming class changes with Mists of Pandaria. In a nutshell, here are some of the highlights. The full transcript can be found here.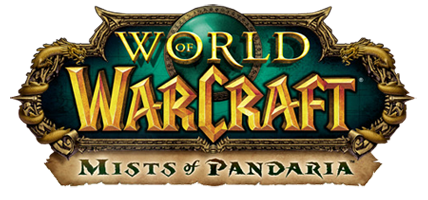 Changes are on the horizon for Runeforging, but nothing shared as of yet.
The new ability, Gorefiend's Grasp, will allow Death Knights to

[Death Grip]

multiple targets. As if there needed to be another cool factor: the area pulled to can be focused on an enemy, an ally, or yourself.
Trying to make all forms useful, regardless of spec.

[Nurturing Instinct]

will be base ability for Feral and Guardian druids.
A new base ability will be given to Restoration and Balance druids that grants Attack power from Intellect.

[Infected Wounds]

will go to Feral druids and not Guardian druids.

[Mangle]

no longer causes a bleed debuff. It is usable from any facing - usable by both Feral and Guardian druids.

[Shred]

will be Feral only, offering slightly more DPS than Mangle, but useable only behind a target.

[Feral Charge]

and

[Stampede]

will be rolled into Wild Charge.
Incarnation for Balance druids will transform them into Chosen of Elune, increasing spell damage and Solar/Lunar power generated.
Can choose to melee DPS-heal or heal from range.
For healers, Roll may cost mana and receive a cooldown.
Brewmasters will stand in a "drunken stance"; drinks will provide short-term buffs that replenish Ligh/Dark force/Chi
Windwalkers (healing spec): maybe able to summon health globes (up to 5) to position in an area; allies can run through globes to replenish health.
[Word of Glory]

cooldown will be removed.

[Judgement]

will have a six second cooldown, 30 yard range, and generate one Holy Power.
Will get "Spirit Shell", apparently a sort of shield intended for tanks, that won't result in Weakened Soul.
The totem buffs that are being removed will be changed to something like auras instead.
Infernal Embers: the resource for Destruction locks, will be built up by

[Incinerating]

an

[immolated]

target. Infernal Embers increase the power of the next single

[Conflagrate]

/

[Soul Fire]

by 10%, consuming all Embers. As the lock gains more Embers, they slowly ignite.
Unknown what other abilities will consume/generate Embers.
Soul shards: will passively regenerate out of combat at a rate of 1 per 45 seconds, but also generated by

[Drain Soul]

.

[Soulburn]

will have a 15 second cooldown; each ability can only be soulburned once a minute; new Soulburn abilities will be added, such as Soulburn: Curse - curses apply to all targets within x range of the target
Grimoire of Supremacy will allow the upgrading of a Felguard into a Wrathguard

[Shadow Bolt]

is given to all locks at level one; at level 40, it changes for each spec: Affliction (Malefic Grasp), Demonology (Demonic Slash, in

[Metamorphosis]

), Destruction (Incinerate).
Looking at stances, specifically making Battle Stance for single-target and Berserker Stance for AE target
Some core rotational abilities may generate rage.
Fury spec will gain Wild Strike, an off-hand attack without

[Slam]

's cast time. Bloodsurge proc would allow three Wild Strikes on a one-second cooldown, also having the

[Mortal Strike]

debuff.
Not happy with Prime Glyphs and may remove them.
Intellect will no longer directly increase the size of the mana pool
Spirit will remain pure regen stat for healers
Ranged weapons
Talents
Want talents able to be changed out. Considering turning the Dust of Disappearance into a "training manual" to work for both talents and glyphs.
Tanking

Celestalon
We're currently investigating a form of 'Active Mitigation' for each tanking class. This means that tanks will continue to do similar damage (relative to DPS specs) as they do today, but that their skill usage in combat will directly impact their ability to survive and mitigate damage. We aren't firm on any of these mechanics yet, but we're considering options like no longer generating rage from damage taken, only from ability usage and white swings. For example, Shield Slam could generate rage instead of costing it, and Shield Block could cost a large amount of Rage, but have no cooldown. This would lead to offensive stats (such as haste) increasing rage generation, and therefore increasing mitigation.
---
read more...
November 7, 2011
Warcraft in education
by Raylan13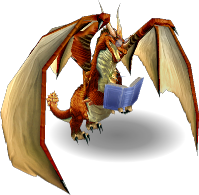 The idea isn't necessarily new, but a recent article on O'Reilly Radar by Marie Bjerede is one of the better ones that seeks to first understand how games like Warcraft and Minecraft are engaging and attractive, and second how to bring those elements into the classroom.
As it pertains to Warcraft, Ms. Bjerede leaves almost no area uncovered. Goals = grades, the game = school, and leveling up is the vehicle to success. Early on in her critique she mentions using a type of "unlocking" of new content, similar to how Warcraft functions, and something that has some merit. Students right now are guided through content at a set pace and a set order, but in a effort to provide ownership and autonomy, she suggests that students be able to proceed at their own pace, unlocking whatever they think the next content is they're ready for. Of course, this doesn't mean jumping from basic math to calculus; each subject would be split into smaller, but related, modules.
She goes on to examine the role of group dynamics within the game world and how those can fit nicely with such an approach to education. Be it guilds or your basic dungeon run, players not only need to know the basics (say, what we learn in school), but also how to apply those basics using higher thinking and collaboration (like the real world).
All in all, it's an intriguing article, and one of the better analyses presented recently. Minecraft is thrown in there to address another side of education, that of promoting exploration and curiosity, while not knowing just how things will turn out. This is a nice marriage with what she shows Warcraft can provide, as the real world requires knowing the basics, how to use them efficiently and collaboratively, while also having to stretch beyond what you know sometimes into the unknown.
This little blurb only scratches the surface. Check out the article at their site.
---
read more...
October 24, 2011
Diablo III for Free With Annual Pass
by Wagnike2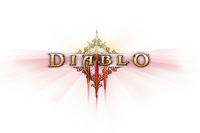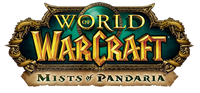 It's no doubt that Blizzard loves to take your money. After all, that's why we keep playing World of Warcraft. Blizzard recently announced that users who sign up for the Annual Pass (NA) (EU) will be given a free copy of Diablo III when it releases early next year. The copies of Diablo III will be the complete version of the game and not some rip-off trial version.
If this wasn't enough swag to get you Wow-boys and Wow-girls excited, Blizzard has also announced more things that they are including with the Annual Pass. They are launching a new mount called Tyrael's Charger and guaranteed beta access to the upcoming

Mists of Pandaria expansion.
In their own words:
Tyrael's Charger WoW Flying Mount - Ride for the Archangel of Justice on all current and future characters on a single World of Warcraft account. Tyrael's Charger will arrive via in-game mail with the upcoming launch of patch 4.3.
Access to the Next WoW Expansion Beta Test - Get a guaranteed spot in the beta test for the next World of Warcraft expansion (at a time to be announced in the future).
The only catch is that players had to have an account registered by October 18th this year. The Annual Pass is a twelve month commitment, though you can pay in whatever installments you want. More information can be found at their official FAQ page (NA FAQ) (EU FAQ).
Does the incentive of receiving these bonuses and a copy of Diablo III excite you enough to purchase an Annual Pass? How many of you already have the Annual Pass?
Update for 11/3: The World of Warcraft Annual Pass has been expanded to include more countries and is now available in Russia, Switzerland, Brazil, Mexico, Argentina, Chile, Australia, New Zealand, and Singapore.
---
read more...
October 22, 2011
BlizzCon coverage day 2
by Raylan13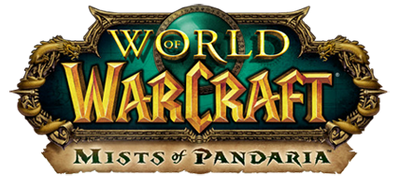 Day two of BlizzCon is here, and the day is chock full of Q&A. We've already sat through the first, the Class, Items, and Professions Panel, and you can find the link below. As the other panels happen, we'll update this post with more links!
That should wrap it up for all the major panels at BlizzCon! If you missed any of the previous postings, you can find them here, at our day one coverage.
---
---
read more...
October 17, 2011
Blizzard charity auction
by Raylan13

From now until mid-November Blizzard will be auctioning off a piece of gaming history on Ebay. Due to recent upgrades, the company now has a large set of old server blades - for both North American and European servers - that housed the gaming world (of Warcraft) in its infancy. Proceeds will benefit St. Jude Children's Research Hospital, dedicated to fighting and developing treatments for childhood cancer.
The server blades are non-functional, but each comes with a commemorative plaque showing the server's name, signed by the Blizzard team. There are multiple available blades per realm, so be sure to check the realm release schedule (linked on each date below) if there's a particular one you are searching for. The auction dates are as follows:
Media
Other information
Blades bids start at $100, and there is no limit on how many blades you may purchase. There are a number of questions answered in their FAQ, but here are some highlights:
Q: How much of my money goes to St. Jude Children's Research Hospital?
A: St. Jude Children's Research Hospital will receive 100% of the winning bid on this auction less $50 for the actual costs for creation of packaging, handling, and insurance, any fee associated with the use of PayPal, and approximately 1% for the eBay listing fee.
Q: How long does the auction last?
A: There will be a total of four weeks of auctions. Each week will contain a new set of World of Warcraft server blades for the community to bid on.
Q: When will I receive my World of Warcraft server blade if I win one in the auction?
A: Barring unanticipated circumstances, the expected delivery time for items is 3-4 weeks after final payment is received and acknowledged.
---
read more...
January 20, 2011
The Shattering novel contest opens
by Raylan13
From the official Warcraft Community site:

The New York Times best-selling novel The Shattering chronicles the heart-pounding events that took place leading up to World of Warcraft: Cataclysm.

If you're an aspiring loremaster looking for a chance to add this tome to your library, then we invite you take part in our latest contest. All you have to do is read excerpts from the novel and take a quiz about what transpired for a chance to win one of 20 copies signed by the author, Christie Golden. Ready to enter? Check out the rules, then visit the contest page for all the details.