Home
Talk

1
98,518pages on
this wiki
Join the
WoWWiki friends

Facebook group!
Follow WoWWiki
on

Twitter!
Welcome

to

WoWWiki
the free Warcraft universe info source
anyone
can
edit• Patch 5.2.0 is live! •

e
WoWWiki content portals
Selected links from across WoWWiki
Warcraft news  •
read more...
April 25, 2013
Developer Q&A Highlights
by Raylan13

In case you missed it, we put together the highlights from the Q&A and were nice enough to sort them for you

. Keep in mind this is not the full transcript, but it does cover roughly 90% of the material presented.
Your Blizzard crew:
Desvin: Brian Holinka; Senior Designer, PvP
Fargo: Dave Kosak; Lead Quest Designer
Ghostcrawler: Greg Street; Lead Systems Designer
Watcher: Ion Hazzikostas; Lead Encounter Designer
Mumper: Cory Stockton; Lead Content Designer
Arenas
Is there a possibility of Arenas going cross realm?
Desvin: Not sure if you mean making cross-realm teams or cross-team ladders. In both cases, we think they are good ideas and there is a strong chance we'll move in that direction.
Will there be any spectator mode added to arena/rbgs?
Desvin: We don't have any plans for a spectator mode in arena/rbgs.
Battlegrounds
Battlegrounds such as Warsong Gulch and Twin Peaks, players are focused more on "Farming Middle" or getting as many Killing Blows as possible rather then completing objectives. Any thoughts on trying to make Battlegrounds objectives or tasks more appealing? E.g.: You gain 5 Conquest Points for killing flag carrier/return flag
Desvin: We've talked about revising how we reward honor in a way that promotes players focusing on objectives. We have to be careful of how we do this since more passive things, like guarding an objective in Arathi Basin, are important and help your team win.
Crowd control
Desvin: We don't think this is a very good solution, especially with the number of CCs in the game. Ultimately, it would lead to casting spells ending with an "Immune" message and that doesn't feel good. But, we do appreciate that players aren't happy with the current state of Crowd Control and we're talking about how to fix it and make the DR system easier to understand.
Do you think less CC spells with larger effects or many CC spells with smaller effects are best for the game?
Desvin: We understand that many players would like to see less PvP but with more impact. The challenge is that in PvP, players have to be able to kill each other. Healers have to be strong enough that they have an impact when they're healing, but that means the only way to get a kill is shutting them down for a short time. It's definitely a goal of ours to improve the Crowd Control experience in the future.
CRZ
How will cross-realm zones work in the new Barrens quest hubs? Seems like it could get pretty crowded.
Fargo: The current plan is for Barrens to NOT CRZ at the launch of 5.3. We can always turn that off or on if we want to.
Item levels
You have mentioned before that you are able to compensate for the increase in item levels. Has the recent item level jumps led to more talks on the whole "great item squish," first proposed during Mist's Alpha?
Ghostcrawler: We think the item level inflation has worked fine in MoP. We havent' given up on the idea of a squish, though TBH we were hoping to see even more demand for from players.
Item upgrading
About item upgrades coming back next patch-with the Thunderforge "thing" in ToT its realy annoying to have to upgrade items that you MIGHT replace.Everyone in a top raiding guild feels obligated to upgrade all of his items but that feeling that you dont have TF version of something will rankles alot.Can you maybe implement a limit of how many items you can upgrade (limit on how many upgraded items you can have equiped)? It will bring some sort of strategising and make item upgrading much less annoying.Also something that bothers me-Heroic 25 man Lei Shen awards the same amount of VPs as clearing Temple of the Jade Serpent.Like srsly?Dont you think that if you can clear ToT 25 HC (or normal atleast) is worth a valor cap so you dont have to do random HCs or LFR for those extra points?Thats from me cheers.
Watcher: The major change we're making to item upgrades in 5.3 is drastically reducing their cost. We agree that it felt pretty bad to upgrade a non-best-in-slot item in 5.1 and then end up replacing it. 1500 Valor was a pretty hefty investment. But at 250 VP per upgrade, you can realistically upgrade all your gear over the course of a tier, which should change things a bit. As for sources of Valor, part of the intent of the system is to encourage players to experience a wide variety of content. Heroic Lei Shen drops slightly better loot than Sha of Doubt, so it's not like killing him is strictly underrewarded. That said, we are significantly buffing the amount of Valor rewarded by activities like Challenge Modes (and the new Heroic Scenarios) in 5.3, so you should be able to do more challenging content with your guildmates to get the remainder of your VP for the week, if you feel that LFR or random heroics aren't of interest.
Lore
There has been a lot of talk of the alliance being shortchanged lore-wise this expansion. Are there any plans to change this? (aka where is the fist pumping moment?)
Fargo: I think the Alliance has had some strong moments this expansion: Jaina's arc is interesting, it's nice to see her engaged in world events again. The Dalaran sequence was a pretty awesome Alliance win. We've spent more time with Varian and Anduin than in any other expansion. (Though if your complaint is that we've been human-heavy with the lore, we're pretty guilty! An informal survey of our team reveals that that most of us are human.)
When we tried to figure out the story arc for this expansion, we wanted to focus on war. And we thought, after Cataclysm, we really needed an Alliance win. We're getting to raid a capital city and overthrow its Warchief - something that's never happened before! POW! Obviously we needed to spend some time developing the major expansion villain, so we're seeing a lot of Garrosh.
The overall story depicts the Alliance drawing together while the horde is splintering apart. By 5.4 the Alliance war machine is hitting the beaches of Durotar, having softened them up with wetworks in advance. Fun stuff.
We really focused on Varian, Jaina, and Anduin this time around. We'll be able to spotlight other characters in the future.
Fargo: We got to spend more time with Jaina lately, and Moira gets a great moment in 5.3. (I really like Moira.) I'm also a fan of Zaela of the Dragonmaw - do you guys think she should survive the war?
Feedback from 5.1 shows that not everyone was happy with Tyrande being so hotheaded. We were trying to get her a little back to her impulsive War3 roots, but it doesn't seem to have played well with fans. So I'd like to revisit Tyrande at some point.
Now, Sylvanas? UP TO SOMETHING, I guarantee.
Admiral Rogers seems to strike a chord with people, she's pretty badass. We also spent a little time with Vereesa Windrunner, who's coping with the loss of her husband... all interesting story hooks. We can only follow up on so much story, but we like to spend time with interesting characters whenever gameplay allows.
With MoP there was a vast improvement in Lore/Story telling with

Lorewalker Cho

narrations and the lore objects. In which ways are you going to continue to improve Storytelling after MoP?
Fargo: I'm glad you liked Cho! A very talented voice actor, Jim Cummings, really brought that character to life for us. (Trivia: He was also Minsc in the Baldur's gate series!) We're really happy with how those events played out - it's optional content, so it's not in your face, but lots of people took the time to do it and were rewarded with some fun stories. Lorewalker Cho may not accompany us into other expansions, but we'd like to keep rolling with a similar system...
What happened to the "Trials of the High King" quest that was proposed even before MoP was announced?
Fargo: The first trial, the trial of Patience, was in 5.1. Player response wasn't 100% positive so we really went back to the drawing board and the next one, the trial of Loyalty, isn't coming out until 5.3. As players have noted on the PTR, it's less of a "Trial" and more of a demonstration of Loyalty that moves the whole Alliance. We wanted to do these as scenarios so that we could invest maximum resources and really make them cool and repeatable. Now the question is whether or not scenarios are the right place for this type of content. What do you guys think?
I loved the epic feeling to the pre lich king world event where you were involved in it for as much or as little time as you wanted. Is there any plans to bring world events like that back instead of the one shot 15 min events that currently seem to be happening?
Ghostcrawler: A lot of players have responded that they really missed some kind of big world event. We were a little surprised by how frequently we heard that, so we'll definitely try to work in something epic in the future. When it comes down to it, we'd rather invest our time in something players will play for months than for days, which is why it became much lower priority this time.
That 7th Sha, still lurking?
Fargo: You'll hear about it in 5.3... but that won't be the end of it!
Fargo: I LIKE that answer! But I suspect they opted to do something heroic instead. We'll come back to them when the time is right.
Whatever happened to

Koltira Deathweaver

? As a Death Knight, that's one plotline that's left me hanging. Mograine can't be to happy about one of his best getting kidnapped either...
Fargo: Poor Koltira. I guess you should NEVER cross Sylvanas... you'll be chained beneath Undercity for multiple expansions! He's one of those plotlines we'd like to return to... eventually.
LFR
Any plans to make the LFR queuing system allow you to queue to more then one at a time
Mumper: Yes. Not for 5.3, though.
Pet Battle System
About rare pet battle-stones, i have about 7 of a family that i don't need anymore, any chance we may be able to "trade" them for other family stones?
Mumper: Working on something for this exact issue in 5.4. I feel your pain. :)
Will there be any spectator mode added to Pet Battles? :D
Mumper: 5.3!
Will we see the second set of BC raid pets in 5.3?
Mumper: We do intend to make a second set to fill out the BC expansion, just not sure when yet.
Can we ever expect to see a more in depth pet battle pvp system? With how popular they are would you guys be open to adding a win/loss tracker. I see that we are getting a win tracker but a rating or season type system would be amazing!!!!
Mumper: We are taking a watch and see approach on it. We added a weekly quest and some tracking to 5.3. If that pans out successful, we will continue to add to the PVP side of pet battles.
Phasing
The advent of phasing in the game in Wrath and increased use in Cata and MoP has been good. It's allowed to show some permanent results for quests and such. Will phasing be used more in the upcoming patches and expansions to show the results of questing in a more permanent manner that doesn't affect lower level characters leveling?
Mumper: There are a lot of things about phasing that we like. Also a number of things we would like to solve. We are hoping to introduce some tech to help groups of friends be able to play together even if they are in differnet phases. Stay tuned!
Playable races
Ogres as a playable race? Any chance of this happening (however remote)?
Ghostcrawler: We considered them for Cataclysm. We got to the point of trying to figure out what ogre ladies looked like.
Professions
Regarding Professions, what are your feelings on the idea of separating gathering professions from other, crafting-based professions?
Ghostcrawler: We like gathering professions and think it's more fun to explore and level up when you have gathering. Not sure we're ready to pull the handle on everyone getting a gathering prof, but it is something we discuss. We have a different solution that hopefully isnt too clever for its own good that we are currently exploring.
Is there any chance of Engineers seeing the new crafted items in 5.4?
Ghostcrawler: That is the plan, though I will be honest that we're not sure we can make the Skyclaw work. We are currently working on a different Engineering mount. Stay tuned. :)
Quests
RE: Green fire quest. Lessons learned? Any plans you can elaborate on for other classes? (Mages please!)
Fargo: We LOVE class-specific quests, especially ones that really sell the fantasy of the class and feel epic. Feedback on the green fire quest has been great, with two exceptions: 1. Nobody liked the hook to get started, so we should revisit that (although we definitely wanted green fire to be exclusive) and 2. many complained that the last fight was too difficult (although we ALSO got feedback that many players loved the challenge.)
Unfortunately, really strong class quests take a lot of time to make. A LOT of time. So we have to pick and choose our moments. I wouldn't expect to see a lot of class stuff in the future, but hopefully we can shine the spotlight around.
Will the barrens bg interfere with the leveling process in the area
Fargo: Nope - it doesn't impact the levelling content and low-level players are neutral with the Kor'kron, who consider you beneath them. Uh... you're welcome to try to take one out, though! ;)
Scenarios
Will you be using scenarios as a way to level our characters similar to dungeons?
Mumper: Certainly something that we have an interest in trying moving forward. We think scenarios can fill a lot of roles and earning XP could certainly be one of them.
Seasonal events
I personally feel like the seasonal events are great fun but after having completed all of them on multiple toons as well as each year tried to get new pets I've become slightly bored with them. I've thought and wondered why arn't there every couple of months some sort of small event that gratifies groups of players for completing tasks. Maybe its some sort of scavenger hunt and or blood bath. Like what if the 3rd tuesday of each month a random event was on the board at org and we had to show up somewhere to complete a task and the winner and or winners got some sort of transmog item or pet and or achievment.
Mumper: This is something we have been thinking about and we would like to have more things like it. the fishing tournaments are great examples. We have actually been thinking about a pet scavanger hunt... just have to find time to implement it!
Server population
Do you plan on addressing the server population issues soon or you just planing on keeping exploiting it to make further revenue off of server transfers?
Ghostcrawler: We do have plans and we are actively (as in I was in a meeting on it yesterday) working on a plan. We don't want to share that plan until we are reasonably confident that it is going to work. We want to be clear that we don't think the experience for players on very low pop realms (which includes very imbalanced factions on otherwise active realms) is a good one. We want to solve it.
Tabards
Any chance of Tabards getting their own form of storage eventually? I have so many clogging up my bank!
Ghostcrawler: High chance. It won't be 5.3 or 5.4 though.
Will there ever be account-wide tabards in the same way you handled mounts?
Mumper: Very good chance, but probably not in this patch cycle.
UI
Any plans to allow players to adjust settings for particle density from other players' spells? Need to see boss's spells, hard to through everything else in a raid.
Ghostcrawler: Totally agree. We had a decent handle on this last expansion but it's gotten out of control again. We have a meeting tomorrow in fact to discuss solutions.
Miscellaneous
Do you feel that delivering the reputation-based story quests as in 5.1 was a success, and will it be used again?
Fargo: Love this question! We got a very positive response to the way 5.1 story quests rolled out over time as you did dailies. It was pretty time-consuming from a development standpoint but was totally worth it, as opposed to - for example - adding 40 new randomized blue bangs instead. Expect to see more like that in the future.
How do you guys feel about the state of burst in PVP?
Desvin: We are going to make some adjustments to damage and healing overall through PvP Power in 5.3
any plans to add unattained mounts to the journal similar to pets?
Mumper: It's something we want to do, we have actually already done some work on it. It would work very similar to the pet journal. No timeframe on it though, it's a big undertaking.
---
read more...
April 22, 2013
Live WoW Developer Q&A
by Raylan13
From the halls of Blizzard Entertainment...
Good people of Azeroth, lend me your eyes!
We'll be hosting a live World of Warcraft developer Q&A open to the community on Thursday, April 25 from 5:30-6:30 p.m. PDT. Designers Dave Kosak, Ion Hazzikostas, Brian Holinka, Cory Stockton, and Greg Street will be available to field your questions about Mists of Pandaria gameplay and design, patch 5.2 and beyond. This will be a moderated chat on the Cover it Live platform hosted on the front page of our official site. Community managers Bashiok, Crithto, Daxxarri, Rygarius, and I will be there to filter your submissions for the developers.
We receive thousands of questions each time we host these events, so please be patient with us and bear in mind that we won't get to every question. You can help by keeping your inquiries concise and focused on one topic per entry. Submissions that are well over 200 characters, or contain multiple questions on an array of topics, are much less likely to receive responses. We want to cover as much ground as possible and appreciate your assistance in helping us to achieve that.
We look forward to chatting with you on Thursday!
About the Panelists:
Dave Kosak, Lead Quest Designer

As Blizzard Entertainment's lead quest designer for World of Warcraft, Dave Kosak oversees the development of all quest content for the game and its expansions, as well as contributing to the overall fiction of the game world.
Prior to joining Blizzard Entertainment, Kosak was a co-founder and original creative director of GameSpy.
Ion Hazzikostas, Lead Encounter Designer

As lead encounter designer on the World of Warcraft® team, Ion Hazzikostas's primary responsibility is overseeing the creation of the game's dungeon and raid content. Hazzikostas joined Blizzard Entertainment in the summer of 2008 as a game designer, and his responsibilities have included raid boss design and implementation, class design and balancing, and maintaining the World of Warcraft achievement system. Prior to arriving at Blizzard, he worked as an attorney at a law firm in Washington, DC.
In his spare time, Hazzikostas enjoys exploring Southern California in search of craft beer. Having grown up in New York City, he is a lifelong Yankees fan.
Brian Holinka, Senior PvP Game Designer

As a senior game designer on Blizzard Entertainment's World of Warcraft® team, Brian Holinka focuses exclusively on continuing to make the World of Warcraft PvP experience enjoyable for all of its players. Holinka works with the systems and content teams to create a balanced competitive environment with exciting rewards and diverse content.
Prior to joining Blizzard Entertainment in 2012, Holinka worked on the multiplayer components of Transformers: Fall of Cybertron, Homefront, and Frontlines: Fuel of War. Holinka got his start in the game industry moonlighting on the "Desert Combat" mod for Battlefield 1942 while serving as a Captain in the United States Air Force.
Cory Stockton, Lead Content Designer

As Blizzard Entertainment, Inc.'s lead content designer for World of Warcraft®, Cory Stockton is responsible for overseeing the design and implementation of all exterior zones, dungeons, Battlegrounds, Arenas, and cities. He is also involved with many other aspects of the game, such as dungeon scripting and the Pet Battle System.
Stockton started at Blizzard Entertainment in June 2005 as lead dungeon designer before transitioning to his current role. Prior to his arrival, he was a lead designer on the Ratchet & Clank series and also contributed extensively to the Legacy of Kain: Soul Reaver series.
In his spare time, Stockton plays games extensively, and enjoys collecting classic consoles and games. He holds an associate's degree in computer animation from the Art Institute of Phoenix.
Greg Street, Lead Systems Designer

As the lead systems designer for World of Warcraft®, Greg Street is one of the two lead designers on the team that reports to the Game Director. He leads a team that is in charge of World of Warcraft class, item and tradeskill design. He and his team also design the user interface for the game and handle all of the various combat calculations and number tuning.
---
read more...
March 23, 2013
Introducing Hearthstone
by Raylan13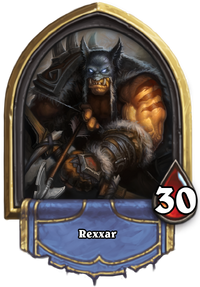 Blizzard Entertainment released their newest endeavor recently at PAX East: Hearthstone, the free-to-play online card game!
Players will be able to battle head to head against the AI, random opponents, or even their Battle.net friends. A variety of heroes can be chosen, from Jaina Proudmoore to Garrosh Hellscream, all corresponding with the players' favorite classes. Pair your heroes with devastating abilities, terrible weapons, and fearsome minions to dominate the gameboard - boards emulating the appearance of Orgrimmar or Stormwind!
A handful of game modes will allow players to learn at their own pace, challenge friends and foes, and delve into the practice of deck-building. Additional decks and cards can be acquired via these modes, through achievements, and even visiting the Blizzard Store.
The release date has yet to be set, but interested players can sign up for the upcoming beta. The game is expected to be released on both PC and Mac, with iPad support following soon after.
Head on over to our Hearthstone page to find more information, screenshots, and artwork!
---
---
---
read more...
December 4, 2012
Cinder Kitten available!
by Raylan13

From the halls of Blizzard:
Now up for adoption in the Pet Store: the Cinder Kitten, a fiery little feline looking for a home to warm. Adopt this adorable rascal, and you'll help bring relief to the victims of Superstorm Sandy in the process.
From now until December 31, 2012 at 11:59 p.m. PST, 100% of the $10 USD/10€ (9£) adoption fee will be donated to the American Red Cross's Superstorm Sandy relief efforts. This support will enable the Red Cross to provide shelter, food, emotional support, and other assistance to victims of this disaster.
Visit the Pet Store to adopt a Cinder Kitten: North America, Europe
Check out a full preview of the Cinder Kitten here: NA Blog, EU Blog
---
read more...
July 30, 2012
Valley of the Four Winds Finale
by Raylan13
Chen Stormstout

,

Li Li

, and

Mudmug

are content with staying at Stormstout Brewery now that we helped clear out a bit of the riffraff and secured Thirsty Alley. As we mentioned before, it seems we're just in time in returning things to normal, for an

emissary

has come all the way from Stoneplow for

some emergency beer rations

. We don't quite have a clue what we might be facing as we head down the western road, but as we make our way further from the Alley and Brewery, the surroundings become a bit more wild. Mushan graze in giant packs off to the south, while wolves prowl the grasses and trees to the north.

Stoneplow seems relatively peaceful, but there's a noticeable lack of farmhands in what is supposed to be a farming community. Looking further west we begin to see why: the fields are blackened closest to the Great Wall, with smoky white tendrils writhing from the ground. This can only mean one thing: the sha have somehow corrupted the area. The mantid in league with them are flying over the wall from the Dread Wastes, and it is only the bravery of a few Shado-Pan that hold them back.

Commander Loon Mai is in charge of the defensive forces, and also oversees the evacuation of his fellow pandaren. With his troops stretched so thin he cannot gather all the people himself, and so we volunteer for the task. While gathering our wits, we also meet with a familiar face, Lin Tenderpaw. She has stopped her on her way to find the Hidden Master. Though young, she can see just as well as any that the monks cannot hold back the mantid forever, and so suggests we do our part to thin their ranks. It only makes sense, as we'll be in the fields anyway.

Not at the pandaren are receptive to the evacuation order. A few families adamantly refuse to surrender their lands to the invaders, especially since they've tilled them for generations. Loon Mai doesn't seem too surprised by this; he'll keep his monks fighting for as long as he can. In the meantime, it seems he knows about the "Hidden Master" that Lin and her friends are searching for. He points us in the direction of Paoquan Hollow, a creepy forest not too far to the north. Lin can't even wait for us, so full of excitement, and she sprints off with little more than a "hope to see you there".

Paoquan Hollow is filled with mist. It's an eerie place, so unlike the rest of the Valley we've already seen. Fireflies dance in the gloom, while massive shapes appear and disappear. There's but a central path that leads through the dense fog, little used, and it stops at a small hut that suddenly looms before us. There's Lin, already trying to continue her training with the Hidden Master.

Master Bruised Paw instantly puts us through some rigorous training. We smash through bamboo, wood, and stone; we light fires in the mist and take on the shambling dangers head-on; we even climb high in the hills to gather a variety of eggs from the woodland birds, all to have the Master use them as part of our training! When all is said and done, we are tired but proud, having worked through the worst he had to throw at us... and poor Lin is left still attempting to learn just the beginning basics as we say our farewells to the strange old pandaren.

Thus ends our journey through the Valley of the Four Winds. Loon Mai thanks us for our help when we return to Stoneplow, and we are left to our own devices. We hear there may be a famous hunter in the south, his camp perched high atop the cliffs bordering the Krasarang Wilds. Yes, there he is, with some new faces and his son. Ready to send us off hunting wild game, hunting bigger game...
---
Go back to Valley of the Four Winds Part III
WoWWiki news
---
---
read more...
August 31, 2011
Some ideas to get back subscribers for World of Warcraft
by Fandyllic
I will try to keep this blog post up to date and modify it based on commentary.
Commentary and ideas
Commentary on casuals...
As much press as hardcore players get around World of Warcraft, the difference in making money or not for Blizzard Entertainment is not the hardcore players. Hardcore players don't represent the majority of players, but use up a vast majority of the resources in the game. This is because it is obvious that Blizzard spends a majority of its time catering to hardcore players. They spend inordinate amounts of time creating, refining and tweaking top-level raids, creating and tinkering with itemization for top-level raids and heroic instances, and responding to complaints and support requests from raiders. Blizzard is falling into the squeaky wheel trap.
Because of this misplaced focus on hardcore players and their desire for top-level content, Blizzard is losing casuals. Casuals is what separates World of Warcraft from most MMOs. When the game first came out it was by far the most casual friendly MMO with the most depth and wise gameplay compromises. Blizzard has lost its way from this winning formula and so it is losing casuals[1] at a rate too fast to maintain growth or even keeping at a plateau.[2][3]
Why are casuals so important? Because they pay as much as hardcore players, but use far less of Blizzard's resources. If the trend continues, Blizzard will continue to spend more and more resources on less and less players. It could become a vicious cycle.[4] This time is still probably quite far off, since Blizzard can probably justify and maintain adequate content release cycles as long as their player base remains in the multiple millions, but they appear to be on the downside of the game's life-cycle[5] and are doing very little to really reverse the trend.
Commentary on twinks
Another group of players, some of whom could actually be considered "hardcore" in many respects, that Blizzard is also neglecting is the twink community. Blizzard has apparently long voiced its support for the twink community, but hasn't really delivered in their laser focus on end-game content.[6] Although they acknowledge the problem, Blizzard has actually stated that their priority is on max-level PvP and that they apparently don't want to divert resources away from that.[7] The twink community is less interested in immersion, lore, and quests than some of the casual community, but they definitely want focus on non-level cap, non-end game content. The twinks want attention to class balance and itemization at lower levels. So, as casuals will spend more time leveling at low levels, some of the benefits gained from aiding either twinks or casuals will benefit both.
General
Allow the use of rest as a sort of currency or pre-req for some content.
Remove as much grinding as possible. Basically, this means put something in dailies or other rep grind activities far more optional.

Dailies should give you something useful like profession ingredients, drink, food, potions, etc. and not just money and rep.
Dailies should help complete some larger task, like the opening of Ahn'Qiraj or the various phases of Isle of Quel'Danas.

Make more dailies for different levels, but with much shorter rep grinds (remove the big grind to exalted for dailies below the level cap).
Adjust all-level dailies to be divided among racial capitals to make each a quest hub for different level ranges of players. This way, there would be less congestion.

Stormwind City/Orgrimmar for level 81+.
Dalaran for level 71 - 80.
Shattrath City for level 61 - 70.
Ironforge/Undercity for level 41 - 60.
Darnassus/Exodar/Thunder Bluff/Silvermoon City for level 1 - 40.

Add more low level instances in or near racial capitals not congregated by level cap players.

These low-level instances, if done right can also serve the cross purpose of working on twink class balance through itemization coming out of these new instances.

Make frequenting less central racial capitals easier by making getting in and out or getting between key buildings easier.

Put flight path destination inside Exodar/Undercity or portal inside from flight path.

Allow players to become quest givers to trade soulbound items for profession ingredients.
UI for trading macros in-game.
Tune quests in zones more so leveling matches zones better.
Add back longer questlines lower and mid-level (<level 60), many of which were removed with Cataclysm.
Professions
Allow players to craft for other players who have soulbound ingredients, but only one type of ingredient at a time and possible only once per day/week/month.
Fix Archaeology so it isn't so boring:

Add finds that point directly to a new dig site zone rather than mostly random hunting.
Allow random items to be found at dig sites that seem at least semi-relevant to archaeology, like recipes, jewelry, etc.
Since Archaeology is a secondary profession, make different areas accessible based on a related primary profession.
...or just kill it entirely.

Fix First Aid so there are more useful products like:

More powerful bandages at high levels.
More powerful anti-venoms.

Allow "deconstructing" cloth items for cloth items.
Business changes
Introduce tiered subscription rates depending on what expansion you have up to. The current model is unfair and new subscribers who don't want to buy all the expansions know it.
Come out with "Battle Chest" omnibus software boxes with all but the last expansion included faster and for a lower price (say around US$40-60/€30-50).

Blizzard recently offered vanilla and for US$20,[8] so they're already going in that direction, but this offer may be promotional and expire at some point.
Pie-in-the-sky
Player representation committee to Blizzard. Maybe like EVE Online's CSM (Council of Stellar Management).
Allow groups of guilds to form "nations" (or "unions"?).
Guild housing.

Player housing. This isn't that important, unless it can be done in a way that doesn't strain server resources too much.

Player built environment elements (bridges, buildings, farms, tunnels, etc.).
References
Help, policies and guidelines
WoWWiki is a wiki dedicated to cataloguing Blizzard Entertainment's Warcraft universe (with a focus on World of Warcraft), covering the entire Warcraft series of games, RPG reference books, strategy guides, novels and other sources.
Want to help out? Get an account, and start editing!
Got questions? Check out the help pages or visit our forums! We love having new editors around!
For more info about WoWWiki, visit WoWWiki:About and the community portal.